Selling Used Watches to a Reputable Watch Buyer in Baton Rouge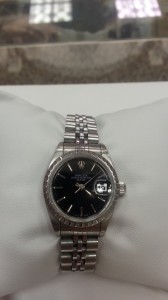 Selling watches requires dealing with a knowledgeable buyer who is confident in their understanding of the secondary market.  Many factors are taken into consideration when selling used designer watches such as Rolex, Patek Philippe, Cartier, Baume & Mercier, Ebel, Breitling and other name brands.  Condition is a primary factor as is servicing costs and activity of sales in the secondary market.  Some brands such as Rolex sell much more frequently than other luxury watches, and as such there is more market data to use as a comparable.  Original paperwork and packaging is extremely valuable when one wants to sell a watch because buyers  often pay premiums for  a watch when it has its original box, paperwork and complete set of additional links.  As a leading buyer of watches in Baton Rouge, Gold & Silver of Louisiana is confident that its staff will accurately evaluate your timepiece and is prepared to offer industry leading prices to anyone selling their used watch.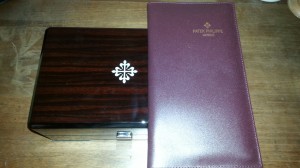 Buying Watches in Baton Rouge
Our store also offers for sale pre-owned watches.  We carry a range of watches from antique pocket watches to modern Rolex and more.  Even if we don't have what you are looking for in stock, we work extensively with a network of jewelers and dealers who can locate the exact model you want.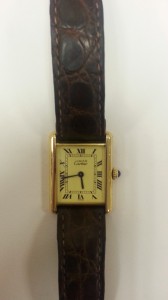 Call us today at 225-366-1000 to set up an appointment with one of our professional watch buyers.